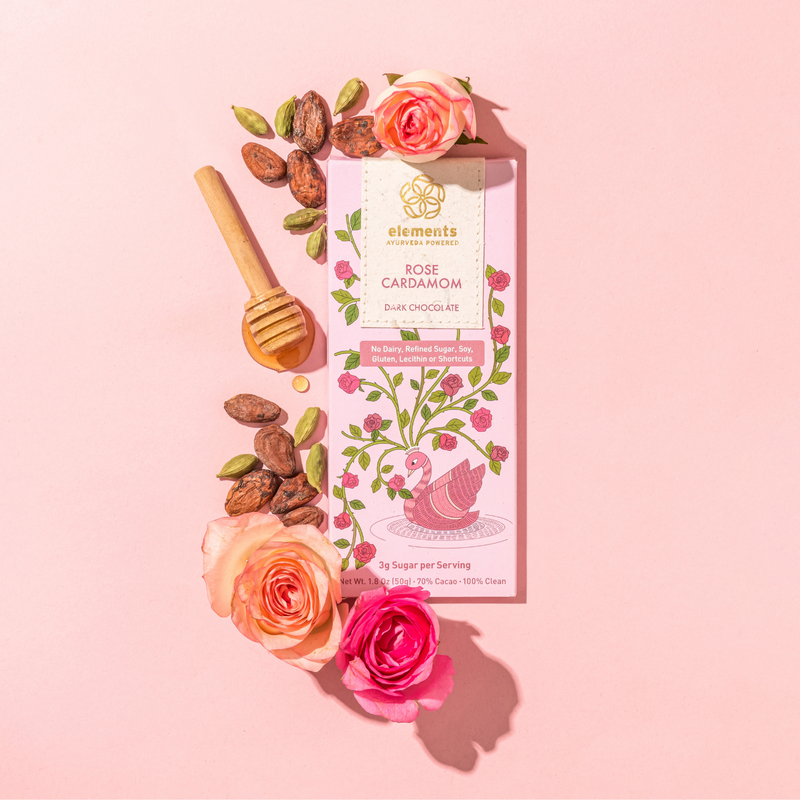 Explore everything Elements!
Want to create your own curation? Explore all Elements products here!
Indulge in our functional, Ayurveda powered chocolates and snacks, crafted with ultra clean ingredients and infused with Adaptogens & superfoods.
Dairy Free
Refined Sugar Free
Gluten Free
Soy Free
No Shortcuts
Ayurvedic Culinary
High Vibe
Ethically Sourced
25% Profits Donated
Intentionally Crafted
Eat Dark. Feel Light.
Staying clear of dairy makes our chocolates dark. Quality and simplicity of our ingredients, aligned with Ayurveda and nature, make you feel light when you eat them!
Meet our ingredients
You may have seen us before!
"..poised to shake up the US culinary landscape"
"..One of the best souvenirs from New York City"
"..emphasize the health benefits of dark chocolate and make sweets free of refined sugar, as a wholesome alternative to mass-market brands."
"...chocolate bar perfect for gifting."
What People Say
Over 1000
ratings.